If you enjoy handcrafted spirits and discounts, check out our memberships!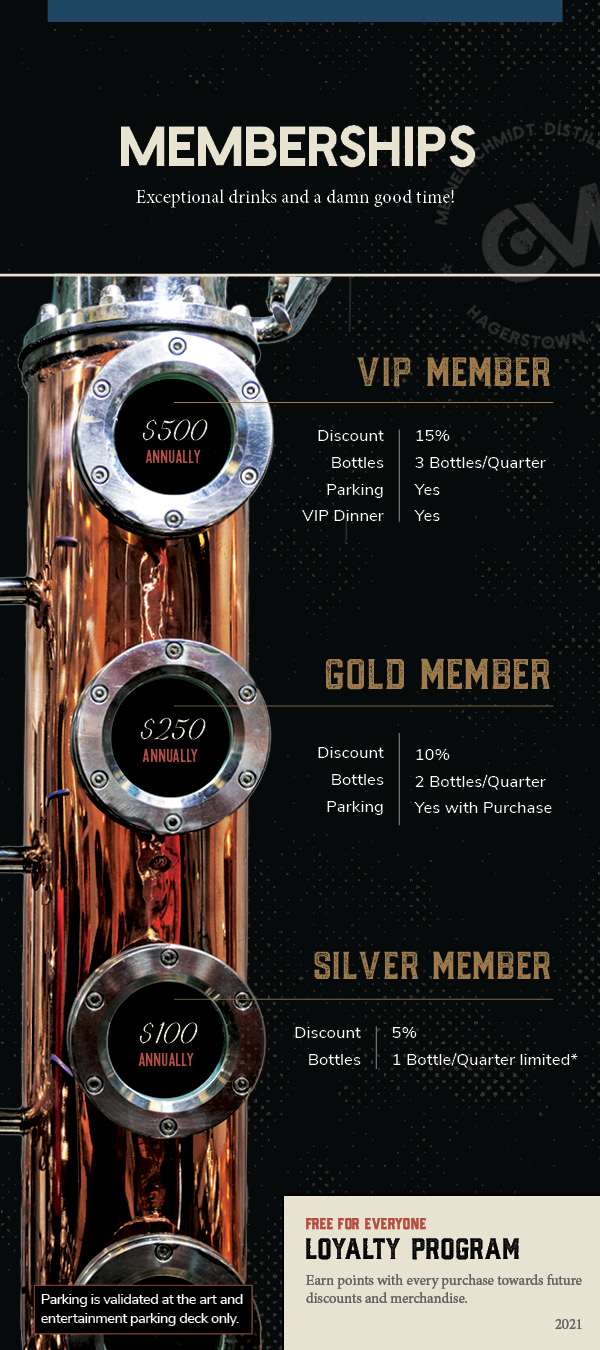 Annual memberships begin April 1st. Membership cost will be prorated on a quarterly basis.
Bottles must be picked up or shipped within the quarter. They do not roll over.
Shipping costs for bottles is not included in the membership cost.
Bottles can only be picked up at the distillery. Our retailers will not honor memberships.
Limited bottle selection will not include bourbon.
Parking is validated at the Arts and Entertainment Parking Deck only.
There are a limited number of VIP memberships.